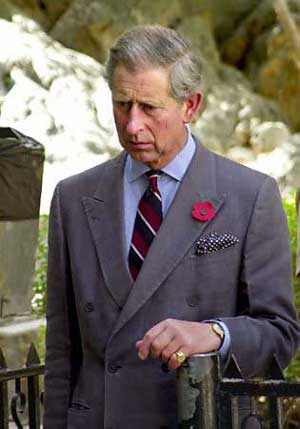 15/05/2008 - The Prince of Wales has warned that the world faces a series of natural disasters within 18 months unless urgent action is taken to save the rainforests.
In one of his moMore >>>st out-spoken interventions in the climate change debate, he said a £15 billion annual programme was required to halt deforestation or the world would have to live with the dire consequences.
"We will end up seeing more drought and starvation on a grand scale. Weather patterns will become even more terrifying and there will be less and less rainfall," he said. "We are asking for something pretty dreadful unless we really understand the issues now and [the] urgency of them." The Prince said the rainforests, which provide the "air conditioning system for the entire planet", releasing water vapour and absorbing carbon, were being lost to poor farmers desperate to make a living.
More >>>